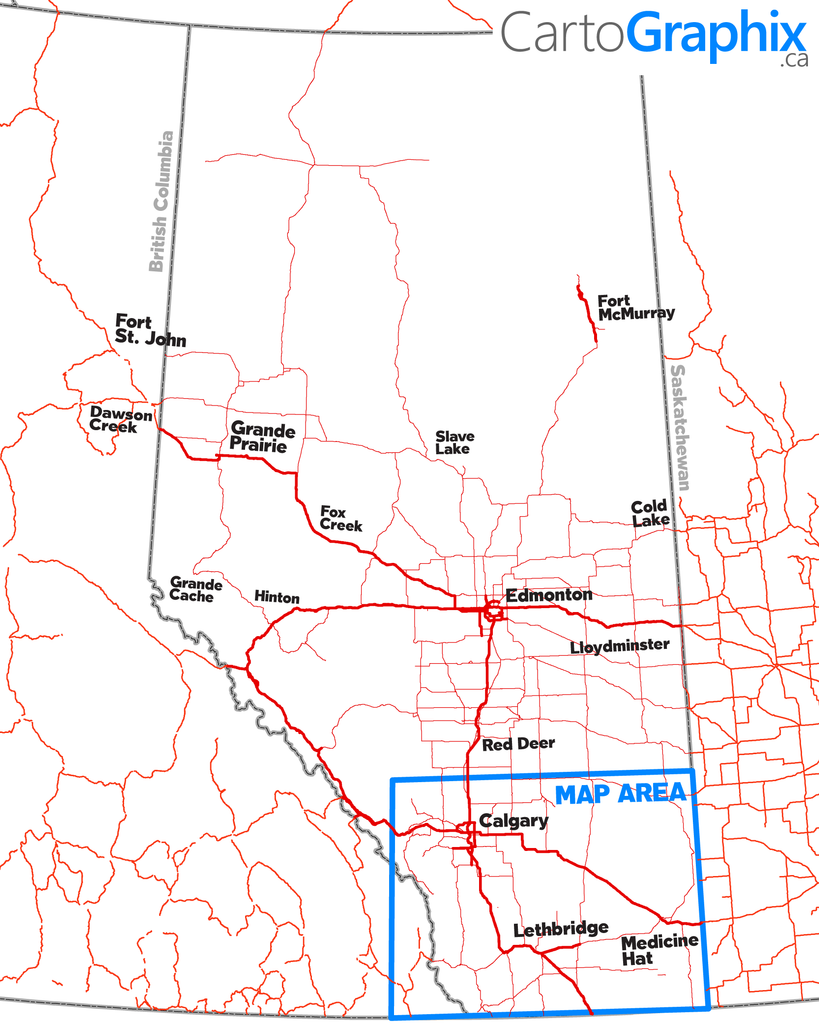 Southern Alberta Oilfield Wall Map - 47"W x 36"H
Southern Alberta Oilfield Wall Map
1:275,000 Scale
 Map Size:

     
Map Features:

PatchMap™ detailed oilfield roads, with fully named county roads

Labeled Gas and Waste Plants

Labeled Township and Section Grid

Detailed streams and waterbodies

Parks and Protected Areas

First Nations Reserves, Metis Settlements
 

Map Extents:

      Left:   Canmore (Rge 21 W5) 

      Right:  AB/SK border (Rge 1 W4)

      Bottom:  Canada/US border

      Top:  Didsbury (Twp 30)
Printed on Super-High-quality, tear-proof polypropylene 'paper'.

 Like any of our maps, this map can be customized. Contact us for more info..