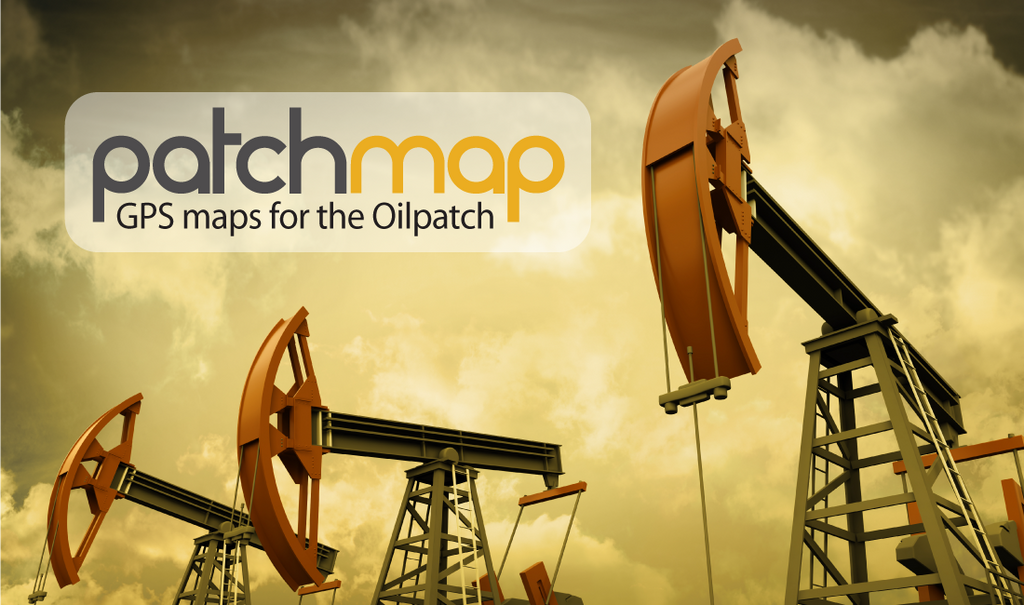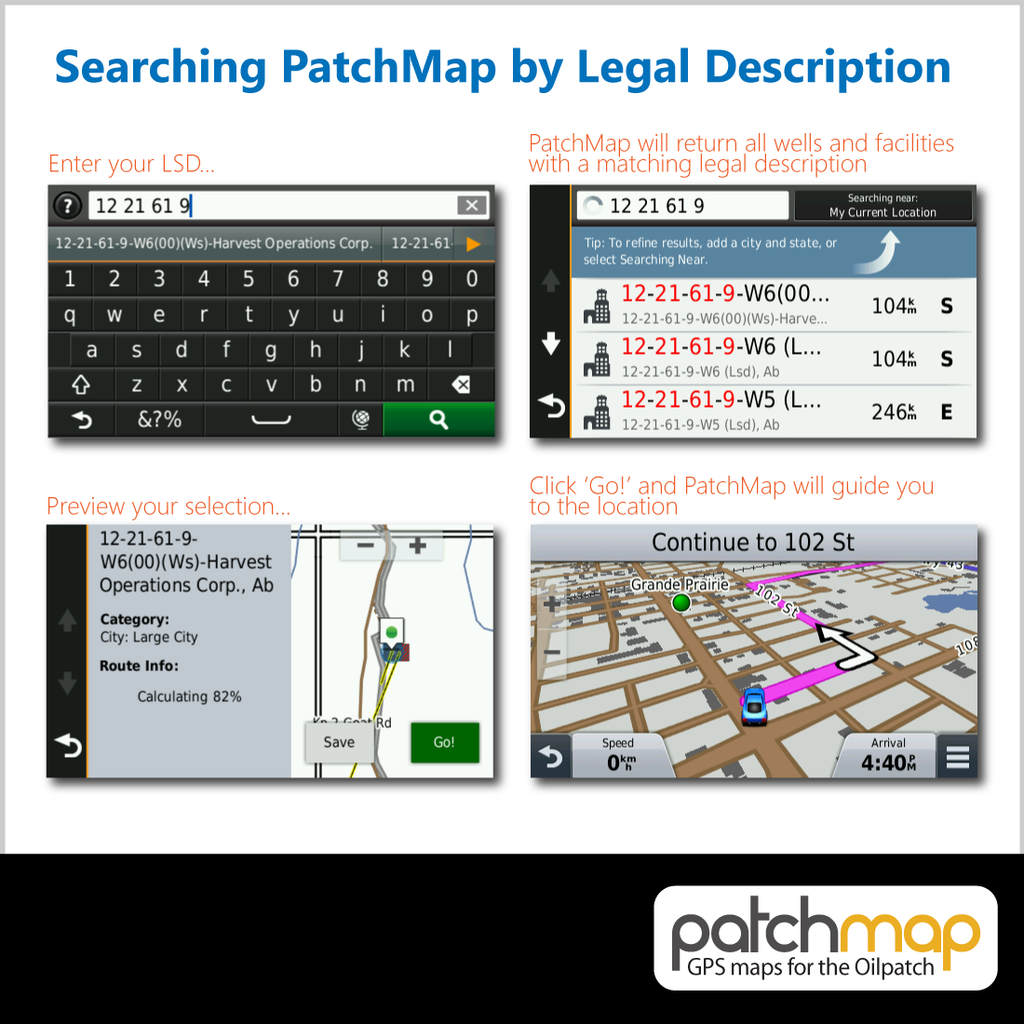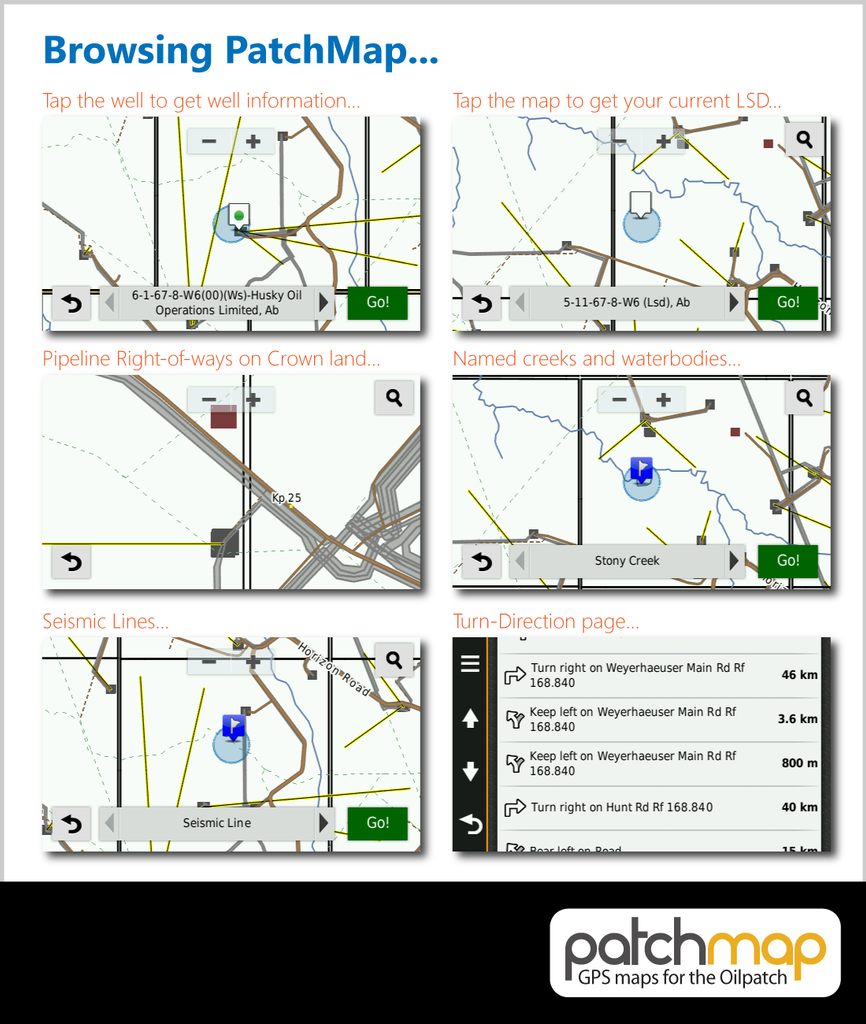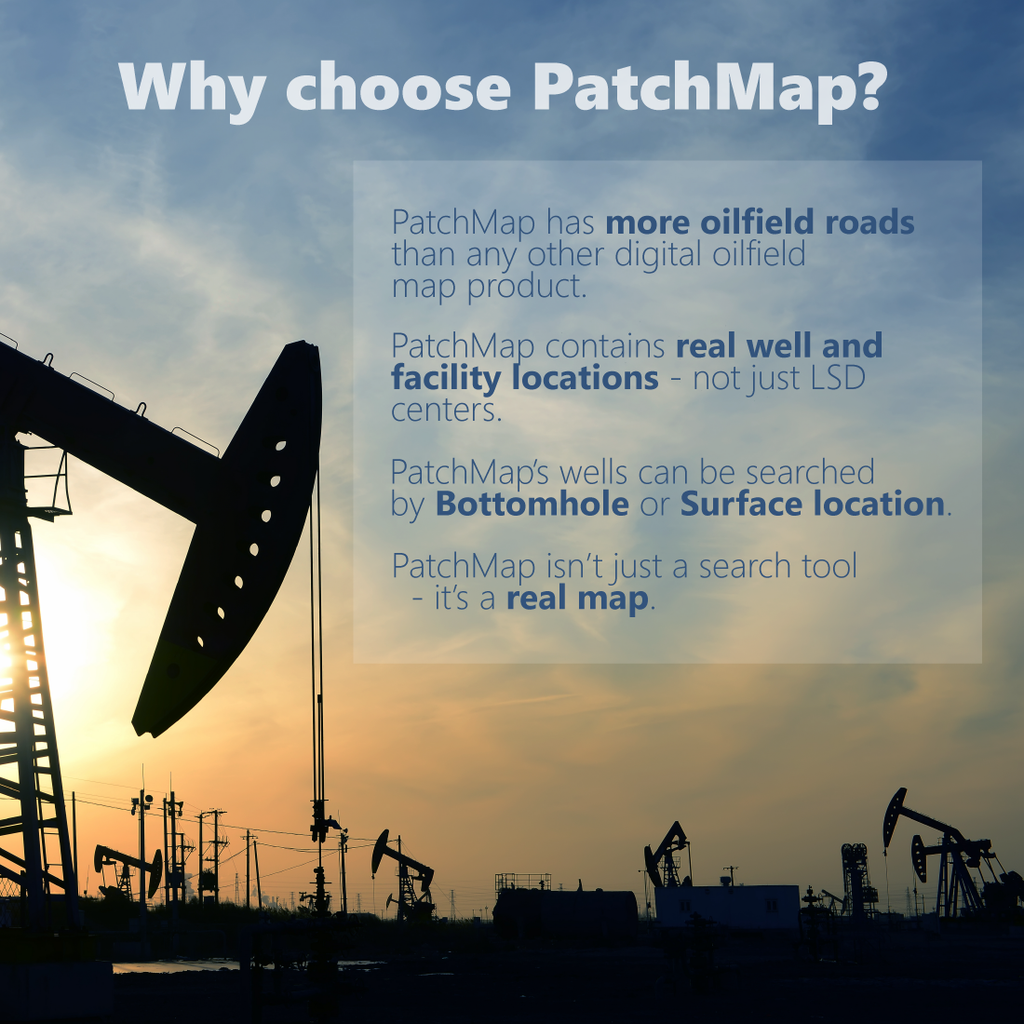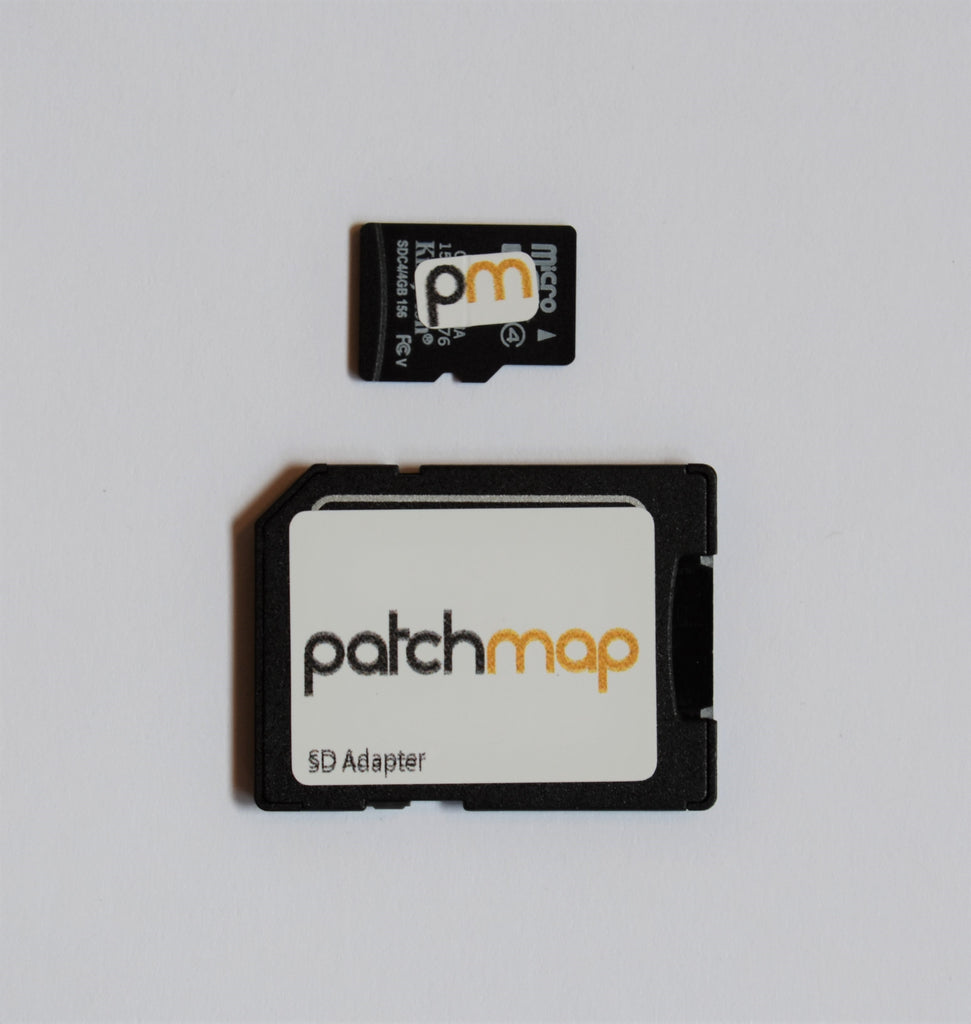 PatchMap for Garmin GPS
PatchMap - Preloaded SD Card



PatchMap is the most complete and up-to-date GPS oilfield map available. Pre-loaded on an SD card, PatchMap is compatible with any Garmin device with an SD card slot.
PatchMap features detailed, named oilfield roads, KM posts, wellsites, facilities, gas and waste plants, pipeline right-of-ways (Crown land), township grid with sections, detailed streams and waterbodies, parks and protected areas, First Nations reserves / Metis settlements, and relief-shade background.
With PatchMap, you can search Wellsites/Facilities and get the fastest routes and voice-prompted turn-by-turn directions to your location. PatchMap can be searched by Land description and is compatible with both DLS (Township-Range) and PNG (British Columbia format). 
  Left:   Western extent of BC oilpatch (-126°) 
  Right:  Eastern border of Manitoba (-95°)
  Bottom:  Canada/USA border (49°) 
  Top:  NWT Border 16 (60°)

Manufacturer: SkyBase Solutions
 
 PatchMap is updated monthly. Contact us for more info.